NOTE: If you are using IE 8... see
"note" at the bottom of this post
before continuing!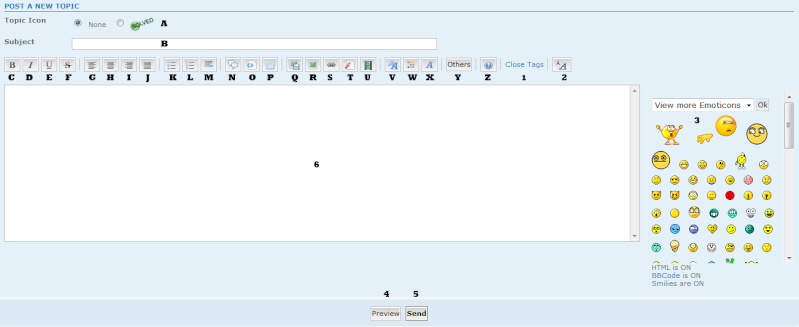 To start … go to the "Q" box....this is the " Host an Image" box.
Click on the "Host an Image" box...this
open a small window on the right side, which reads "Upload your
image"
If the picture/image is on your
computer then..click on the "File" circle..to put a dot in circle.
Click "browse" than locate the folder
that the picture/image is in on your computer....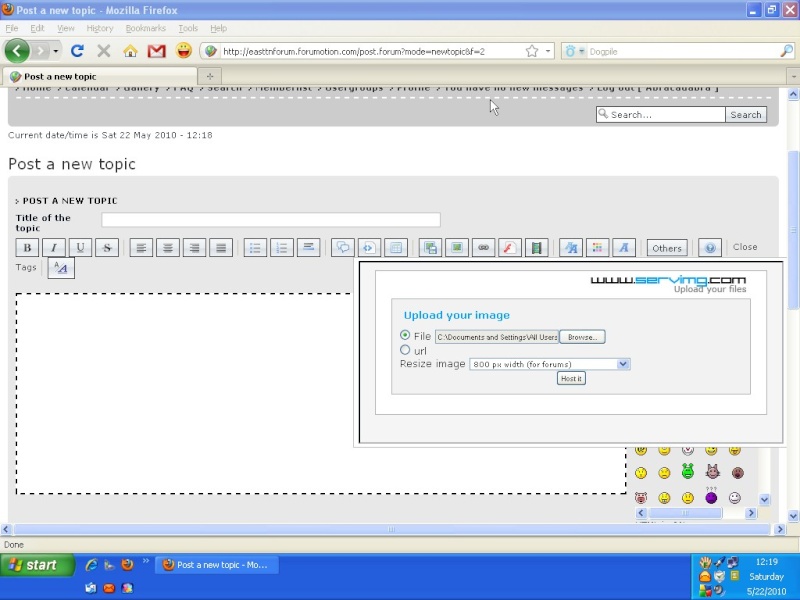 click on picture that you want to upload/post..than
click on open....the location should
appear in the "box".....next
Resize image..pick the picture the size
you want or no..to leave as is.
Click on "Host it"......a box
appears with Thumbnail :..Image :...Image url :..with url or location
boxes.
Click on "Copy" to the right of the
"Image :" box. This high lights the box in blue.
Next "Right Click" on the blue box
and "Click" copy.
Click on "Host It" THIS SENT THE
IMAGE TO SERVIMG.COM FOR STORAGE ..NOTHING ELSE.
Next click on "Insert Image"
box..this is the "R" box next to "Host Image" box.
This open a box with a smaller box inside and has "OK" below the
smaller box.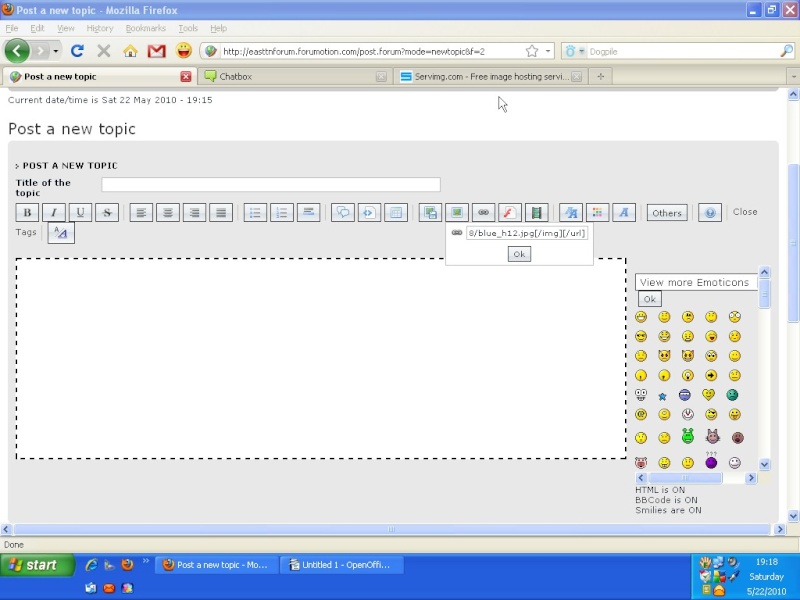 Now... click on the smaller box... than
"Right Click" than click on "paste"
Click "OK" ....than...
Click on "Preview" the Picture
should appear.
You can remove/delete any wording that
is on the left, right side, top or bottom
the picture..example [img] [url] etc...
Now click preview again.
If you are happy than click on "Send"
box.
If you would like to see or have a need
to use/send these pictures/images..than...
The images/picture are stored ..@.. http://www.servimg.com/
NOTE: If you are using IE 8 than you should get
a window that looks this.....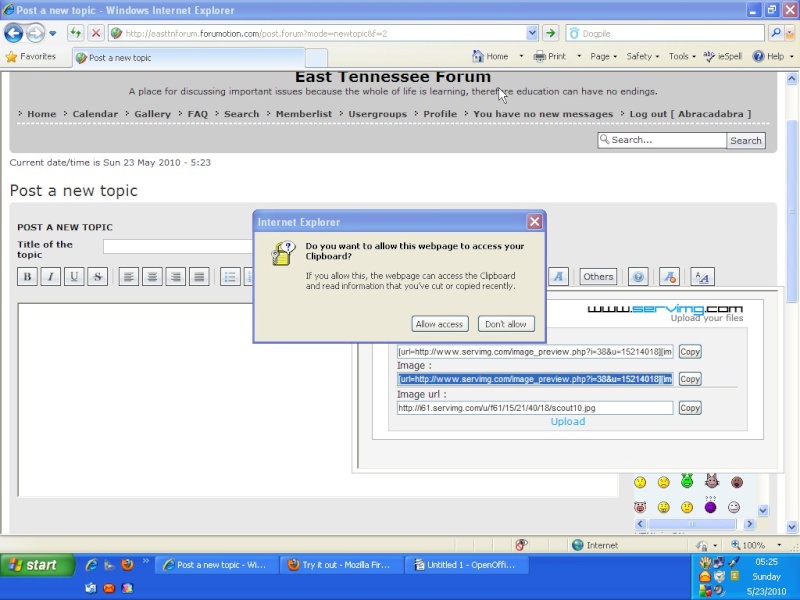 if this appears double click on "Allow access" and
continue as per the instructions above.