A member of the symposium and that wants to connect/link to their Facebook account....
It's simple, you have to link your Facebook account with your account already created on this symposium.
Log in to the forum> Profile> Preferences> Associate my Facebook account...see image below...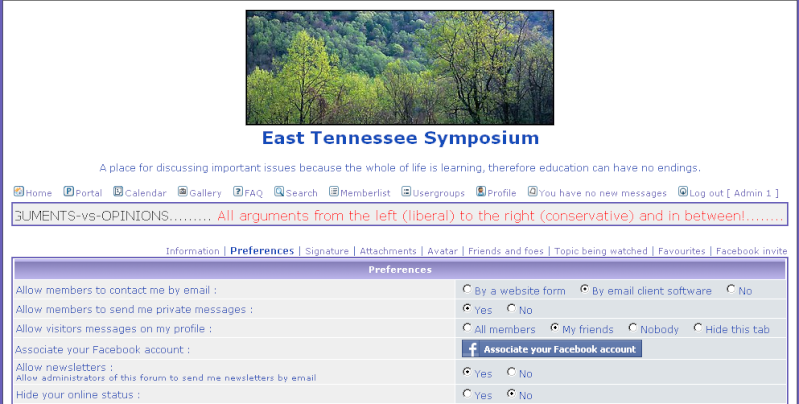 Click on......Associate your Facebook account.
From this point, your forum account and Facebook account are link.
Invite friends:
All forum members (staff or users) can invite Facebook contacts to participate in the forum.
Go to Forum> profile> Facebook invites (Facebook invites is in the line above "Registration Information-See my profile", last one on the right)... see image below.....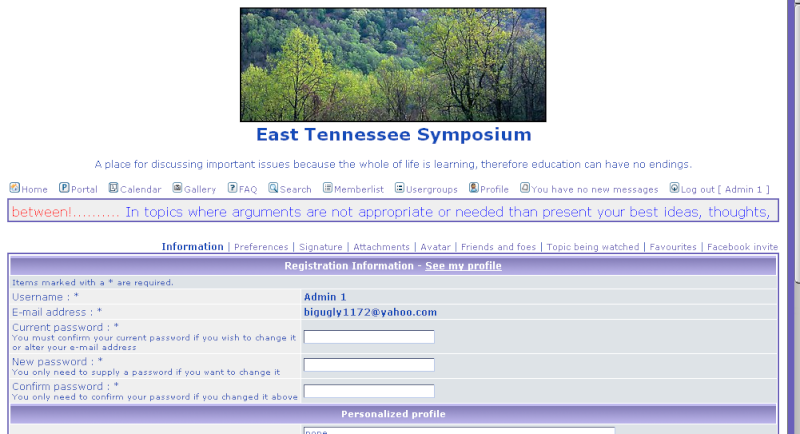 You will see a page with a list of your friends.
Select the contacts you want to invite to join the forum (up to 26 at once)